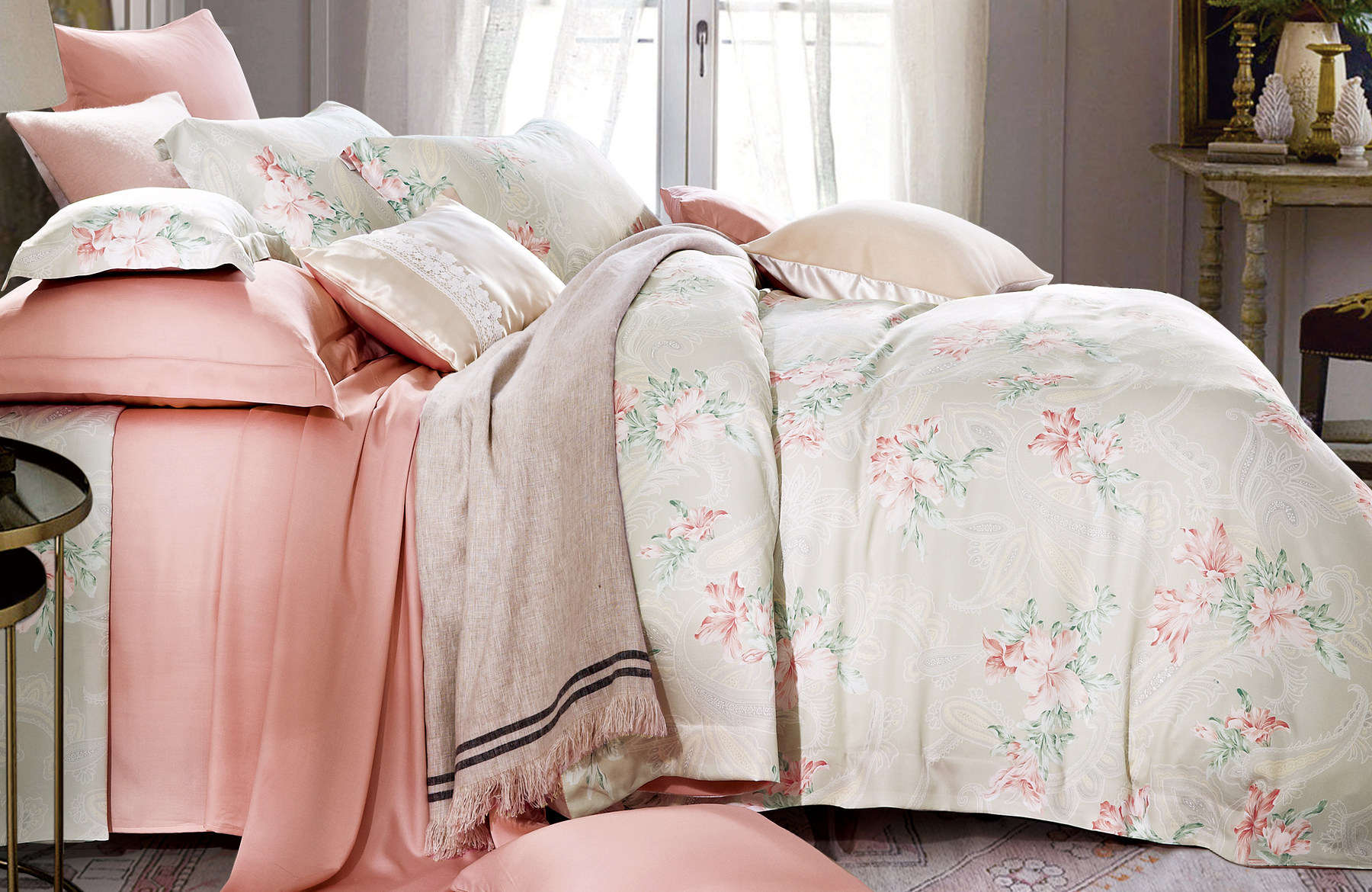 What is Tencel?
What is Tencel?
Tencel, also called lyocel, is the artificial cellulosic fiber considered by far the most compatible with the environment. 
Tencel is obtained from the pulp of eucalyptus wood and the manufacturing process of Tencel is more ecological than the manufacturing of other man-made fibres from wood pulp.
Tencel: what it is
Tencel is derived from eucalyptus trees, and it is estimated that with only half an acre of trees, it is possible to obtain a ton of Tencel fiber: a minimum quantity compared to that required by the cotton which needs at least 5 times more soil, of good quality.
During the production process of the Tencel fiber, the cellulose is crushed and dissolved in NMMO-monohydrate (N-methyl morpholine-N-oxide-monohydrate). Very low-level chemicals are used during the production of tencel.
Tencel: characteristics
Excellent resistance, good breathability, and moisture absorption are the main characteristics of Tencel, which, at first sight,  clearly appears to be different. The fiber derived from the eucalyptus is smooth and elastic.
As for resistance, we can talk about an excellent performance of up to 40°C. So far no problem, if it gets closer to 60°C, "narrowing" of around 5% can occur. It is soft and smooth to the touch, with fluid drapery and versatility. The colours are intense and rich, thanks to the high absorption capacity of the fibers. This splendour requires treatments that can risk compromising the quality of Tencel with the appearance of pilling, which is decidedly unsightly.
Among the merits, we can also mention a higher moisture absorption than other similarly used materials because it is capable of absorbing moisture in a natural way. The Tencel does nothing but exploits the already intrinsic quality, differentiating itself from the cotton that absorbs on average 50% less. In addition to absorbing moisture, Tencel is also hypoallergenic because it can filter bacteria and other pollutants.
Tencel: washing
In general, a fabric made of Tencel can be machine washed and then dried. It is preferable to rinse with cold water and dry at a temperature that is not too high.
There is no need to iron the sheet as it drapes beautifully when dry. However, if you really want to: iron at low temperature and without steam. High temperatures can damage Tencel while steam can leave stains. 
Responsible and sustainable management of forests in tencel manufacturing
Most of the trees used in tencel manufacturing are from the South African Labeled Forests (PEFC) Program for Supporting Forest Certification. Eucalyptus, the most used tree for the manufacture of Tencel, is a particularly durable tree, as it grows quickly and without much water.
Bedsheet made from Tencel also requires little maintenance. Low in water resistance, a fabric made from Tencel are easily washable and recoverable. All these points suggest that tencel is the innovative ecological fiber of today.
In all, Tencel is an ecological fiber created entirely by humans based on wood pulp and processed using natural organic solvents. These artificial chemical materials seem today to be an essential fiber of the textile industry and remains to be favored in our cabinets compared to synthetic chemical fibers. Low maintenance, resistant and soft to touch, Tencel is a good alternative to viscose, cotton, and other bedsheet options.