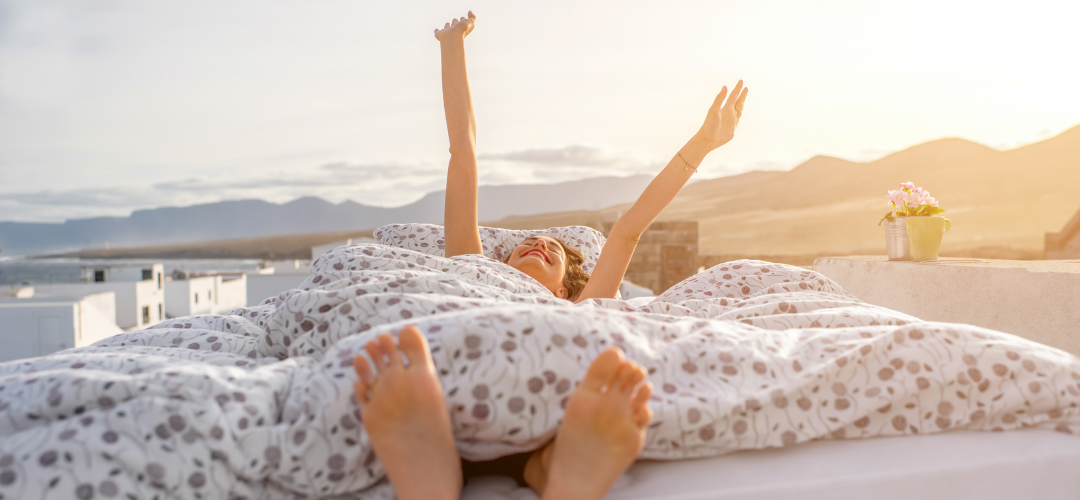 Miracle Morning, you should try it!
In a nutshell, the Miracle Morning is about getting up earlier. So yes, said like that, it doesn't sound incredible. Why cut back on our sleep and get up early? To have more time for yourself! Hal Elrod first explains that there is not a single Miracle Morning. There are as many variations as there are people. The Miracle Morning works just as well on business leaders who want to be more relaxed in the face of pressure, people looking for work, overworked parents, and fans of sleeping in. The point here is to set aside an hour or two each morning to do activities that you don't necessarily have time to do at another time of the day.
Hal Elrod began to work out the basic pattern by getting up early to go for a run. His goal at the time was to achieve the necessary form to participate in a marathon. And that's exactly what happened even though he hated running. The simple act of moving, getting out of bed, getting some fresh air, meditating and opening up to new perspectives has helped him see a better future.
The fast benefits of the Miracle Morning
This routine allows you to wake up every day with more energy and thus realise your full potential. It lowers stress and also helps gain clarity to better overcome everyday difficulties. Health improves and goals are refined. People who want to lose weight, for example, will find it easier to do so. Productivity is increased and you can focus more easily on your goals. You become more grateful and less worried, making you more inclined to make profit. Getting out of bed and becoming an early riser allows us to live in tune with our outlook on life. Does all this sound a bit abstract to you? It's normal ! In many ways, the Miracle Morning may seem strange, but the amount of people who share their positive impressions, is truly compelling and prompts us to take a closer look.

Sleep better and live better
The Miracle Morning is all about being part of the 5% of the population who is fulfilled. A theory developed by the author which consists in pointing out that 95% of people get bogged down in their everyday life. The goal is to get out of it. The areas to be taken into account are the physical, mental and emotional aspects, married life and finances. If all of these things go well, everything else will follow. Establish a beneficial routine and wake up in the morning with a smile and enough energy to lift mountains and then go to bed at night feeling like a job well done.